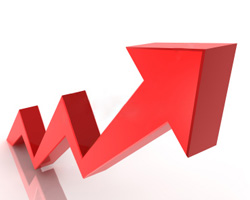 U.S. factory orders rebounded in February following disappointing January statistics, according to figures released Tuesday by the Commerce Department.
Department figures put the February estimate of new manufacturing orders at $468.4 billion, a 1.3 percent increase from January levels.
And while most economists had predicted a rebound following the 1.1 percent decline in January - initially reported as a 1 percent decline - many had hoped for a slightly more robust 1.5 percent increase.
Published: 2012-04-03 15:02:00 UTC+00