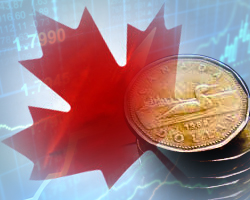 Canadian retail sales unexpectedly declined in February as new car dealerships were quiet, official data showed Tuesday.
Retail sales edged down 0.2 percent to C$38.9 billion in February, nearly wiping up the gain in January, according to figures from Statistics Canada. Economists expected retail sales to creep up 0.1 percent.
Stripping out auto sales, retail sales were up 0.5 percent.
After a strong January, sales at motor vehicle and parts dealers fell 2.4 percent. Grocery stores sales registered a second consecutive monthly decline, edging down 0.2 percent.
On the other hand, sales at gasoline stations rose 1.7 percent in February, reflecting higher prices at the pump.
Published: 2012-04-24 14:11:00 UTC+00