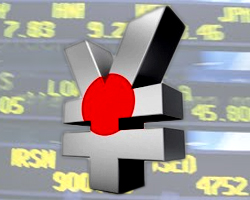 Quotes from Barclays Capital:
-Buy a 1m JPY/KRW put (strike: 13.83, 25-delta) for 55bp JPY (ref: spot 14.09).Current spot: 14.07
Rationale:ƒ KRW set to benefit from firm US and Chinese final goods demandƒ. Activity growth recovering, supported by tech cycle upswingƒ. Inflation expectations are elevatedƒ KRW is cheap according to our model.
Political risks passed: inauguration of Kim Jung Un; North Korean missile launch and South Korean parliamentary electionsƒ. We remain bearish JPYƒ
Key risk to the trade: North Korea responds with further "sabre-rattling". BoK intervenes to cap won strength.
Published: 2012-05-03 09:10:00 UTC+00