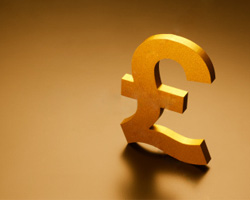 The GBP/JPY pair is developing the corrective wave B of the medium term uptrend from 133.42 (royal blue in the chart) comprisisng two subwaves (red in the chart) and a corrective subwave B developing from 129.94. Within this wave we have four subwaves (yellow in the chart) and subwave 4 having started recently from 132.46.
Now the downside targets are Fibonacci retracements 126.48-133.42, 129.94-132.46 and expansions 133.42-129.94-132.46.
Supports:
- 131.50 = .382 retracement
- 131.20 = .50 ret
- 130.90 = .618 ret
- 130.31 = contracted objective point (COP)
- 129.95 = .50 ret
- 129.13-128.98 = confluence area of .618 ret and objective point (OP)
The upside targets are Fibonacci expansions 126.48-133.42-129.94, 129.94-131.31-130.68.
Resistances:
- 132.90 = expanded objective point (XOP)
- 134.23-27 = confluence area of COP and super expanded objective point (SXOP)
Show full picture
Overbought/Oversold
The bigger wave is now moving downwards, so it is better to try short positions when the Detrended Oscillator goes above the zero level (5-10 pips above the current prices) or into the overbought area (25-40 pips above the current prices). Consider the opportunities to go short at or near the indicated resistances.
Read more on how to trade with Fibonacci levels.
Performed by , Analytical expert
InstaForex Group © 2007-2013