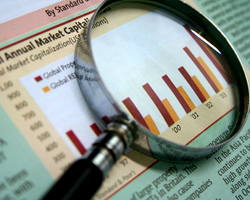 The case for more quantitative easing has strengthened after the release of the first quarter gross domestic product numbers that showed the U.K. economy slipping back into recession, Bank of England Monetary Policy Committee member Martin Weale said in an interview on Thursday.
Speaking on the BBC Radio Newcastle, Weale said he found the GDP figures 'something of a disappointment' and 'worse than I had expected'. The argument for more QE is stronger than it would have been if the economy had shown economic growth, he added.
Preliminary estimates from the Office for National Statistics showed on Wednesday that the U.K. economy unexpectedly shrank 0.2 percent in the first quarter, entering a double-dip recession for the first time since 1970s.
However, Weale pointed out that the headline inflation that is still above the central bank's 2 percent target remains a concerns and is against the call for more QE.
The GDP data and inflation figures will be considered in the next rate-setting session, Weale said.
Published: 2012-04-26 13:58:00 UTC+00