| | | | |
| --- | --- | --- | --- |
| | EURUSD | 1.2867 | 1.287 |
| | GBPUSD | 1.5151 | 1.5154 |
| | USDJPY | 102.75 | 102.78 |
| | USDCHF | 0.9691 | 0.9694 |
| | USDCAD | 1.0276 | 1.0279 |
| | EURJPY | 132.21 | 132.24 |
| | EURCHF | 1.247 | 1.2473 |
| | GBPJPY | 155.63 | 155.7 |
| | GBPCHF | 1.4683 | 1.469 |
| | GOLD | 1382.15 | 1382.75 |
AUD/USD Wave Analysis for March 5, 2012 2012-03-05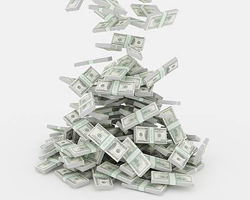 The AUD/USD pair has finished the wave 1.0597-1.0856 (A of the 5th order) and is presently forming a correction with formed sub-waves A and B of the 2nd order coming from 1.0817.
The downside targets are provided by the correction grids 1.0597-1.0856 and expansion grids 1.0856-1.0715-1.0817.
Nearest support levels:
- 1.0696 = 61.8% correction
- 1.0676 = 100% expansion
- 1.0589 = 161.8%
If the pair continues the upside movement, the nearest resistance levels will be provided by the correction grid for the downward wave coming from 1.0817. As this wave is not completed yet, the resistance levels are not available.
Direction of deals: SELL-deals are recommended as long as the pair remains lower than 1.0817.
Wave levels (marking):
1st order (the lowest) – dotted line
2nd, 3rd order and higher - line weight 1, 2 etc.
The same is for Fibonacci grids.
Performed by , Analytical expert
InstaForex Group © 2007-2013

$(this).corner("10px");
Trading Instruments
The best instruments for successful online Forex trading.