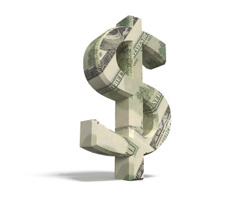 Having overcome the support level 1.028, the AUD/USD pair has changed the main tendency to downside one. At the moment the pair has nearly reached the strong support level 1.024. In case it has been overcome, the strong signal for Sell-deals will be provided and the way to the point 1.014 will open.
The point 1.046 is considered as the strong resistance level where the main line of the descending trend is drawn. If this level is passed through, the tendency will change to uprising one and the new signal for Buy-deals will be formed.
Relative strength index of the AUD/USD is located in the O column confirming the sellers' force.
Axel Rudolph's levels for today:
Pivot point (rotation point): 1.0279
If the price is below the pivot, an asset is considered as bearish.
If the price is above the pivot, an asset is considered as bullish.
Resistance 1: 1.0319
Resistance 2: 1.0375
Support 1: 1.0223
Support 1: 1.0183
As long as the main tendency remains downward, today it is recommended to sell the pair after a breakdown of the support level 1.0223 with 1.0183 seen as first target.
Show full picture
Sergey Litvinenko is taking part in the "Analyst of the Year" award organized by MT5.com portal. If you like his article, please vote for him.
Performed by Sergey Litvinenko, Analytical expert
InstaForex Group © 2007-2013