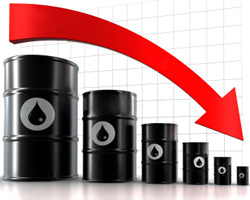 The resurgence of European debt crisis is affecting the markets. The euro has dropped in the early Asian session, leaving a gap at 1.2920 against the dollar, which has not yet been filled and added to another one closed last Monday at 1.3085.
The situation in Europe is not clear. On the one hand Spain experiences more difficulties and continues to pay its debts for their indebtedness and social protests that flared up austerity plans imposed by the government which spent cartridges of confidence in their first year of life.
But it benefits two key factors that can tip the balance in the coming months: the last month's confusion in Greece resulted in a political revolt, as it was expected and prevents the creation of the new post-elected government two weeks ago. In this context Greece looks like the source of political changes. France in its turn can be exploited to overcome the oppression imposed by Germany which forced the Greeks and most of the Europe to impose very harsh austerity plans.
If France stops being a staunch ally of Germany, as we see Chancellor Merkel and most of the world, the outlook for the Europe for this year and next years will be different. In case Germany yields to pressure its neighbors and impose cash injection plans, which can generate growth or inflation, according to the use, the euro will be seriously affected.
If Europe's plans to inject money in its nations including France, Greece and other politically related countries, a resurgence of inflation is not close due to subsidies. If the public sector is activated, Europe will experience a rebirth later, but it will be sustainable. Once again everything depends on politics, as always.
As for the euro, at the moment no corrections are expected due to the turnaround of the single currency that get high speed along with other hard currencies, such as Swiss franc and the Australian dollar.
The pound sterling remains in a more moderate downward trend, being replaced by the euro although its fundamentals do not forecast a change in trend that is currently imminent.
Yen on the contrary is making use of the crisis being refuge currency for investors. Its late growth reflects the concern of the markets particularly the fact that they engage with the JPY in order to establish as a sort of second dollar.
The observed significant drop in oil also affects the Canadian dollar and Mexican peso, two currencies linked to it. The loonie is far from parity against the dollar which is not surprising: it is expected to reach the point above 1.03. The weight has not undergone significant changes, so the fall is expected in the nearest future towards 13.70.
Gerardo Porras is taking part in the "Analyst of the Year" award organized by MT5.com portal. If you like his article, please vote for him.
Performed by Gerardo Porras, Analytical expert
InstaForex Group © 2007-2013