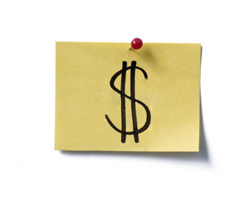 According to wave count this currency pair is now developing wave C of weekly degree. The strategic targets of this movement are Fibonacci expansions off 0.8066-0.8861-0.8314. On smaller timeframes we have wave 5 developing at the moment (colored magenta). This set of waves also provides us with some new targets - Fibonacci expansions off 0.8633-0.8858-0.8737 (waves 1-2) and 0.8737-0.9068-0.8905 (waves 3-4). Wave 5 also has its own subwaves and targets - expansions off 0.8905-0.9042-0.8965 and 0.8965-0.9065-0.9021.
Here are all the resistances based on Fibonacci studies:
- 0.9101-02-09-10 = confluence area of expanded objective point (XOP), contracted objective point (COP), and 2 objective points (OP)
- 0.9121 = OP
- 0.9183-87-89 = confluence area of XOP's and OP
- 0.9236 = OP
- and so on, see the image
In case the price reverses to the downside the nearest supports will be Fibonacci retracement points of the wave up from 0.8965.
Show full picture
Overbought/Oversold
The Detrended Oscillator is now at the zero level. The nearest oversold level is 40-50 pips below (see corresponding Fibonacci supports there, of wave up from 0.8965). Assuming that the major trend is still up it's good to look for a reversal signal against one of the listed Fibonacci supports for a buy.
Performed by , Analytical expert
InstaForex Group © 2007-2013