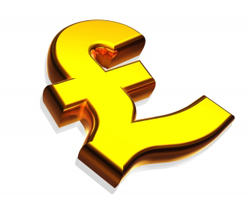 As wave count show this currency pair is developing daily impulse downwave C - colored royal blue in the chart. Within this wave we have a set of subwaves with the last legs down being impulses. At the moment the targets of the downmove are Fibonacci expansions off the daily waves A-B 135.03-130.78-132.93, hourly A-B 132.93-131.81-132.56, and A-B waves of smaller degree 132.56-131.36-131.89.
Supports:
- 131.15 = contracted objective point (COP)
- 130.75-69 = confluence area of expanded objective point (XOP) and objective point (OP)
- 130.45 = .618 retracement
- 130.30 = COP
- 129.95 = XOP
In case the price reverses up for a correction its targets will be Fibonacci retracements of the downleg starting from 132.93 (wave not developed yet).
Show full picture
Overbought/Oversold
The Detrended Oscillator is moving back to the zero line. Assuming that the prevailing trend is down it's preferable to seek for topping signals to enter short when the price gets into the oversold - 15-25 pips to go.
Read more on how to apply Fibonacci studies to calculate price targets.
Performed by , Analytical expert
InstaForex Group © 2007-2013