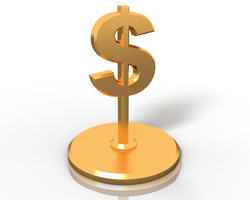 AUD/USD finished the downwave from 1.08944 to 1.0597 - this is corrective wave B of medium term uptrend (colored light green in the chart). Now impulse wave C is developing from 1.0597. Within this wave we have A, and B subwaves (colored royal blue in the chart), and subwave B is still developing from 1.0856. The latter, by the way, also has two subwaves (colored yellow in the chart), with corrective subwave B still developing from 1.0715.
Now the targets above the current price level are Fibonacci expansions off 1.0145-1.0844-1.0597, 1.0597-1.0856-1.0715.
Resistances:
- 1.0875 = contracted objective point (COP)
- 1.0974 = objective point (OP)
- 1.1029 = COP
However if the price reverses to the downside and breaks below 1.0715, the immediate supports will be Fibonacci retracements of 1.0597-1.0856.
Support:
- 1.0696 = .618 ret
Show full picture
Overbought/Oversold
The larger wave is now moving up, so it's prefereable to go long when the Detrended Oscillator goes below the zero level (current prices) or into the oversold area (20-30 pips below the current prices), watch for possibilities to go long at or near the indicated supports.
Read more on how to trade with Fibonacci levels.
Performed by , Analytical expert
InstaForex Group © 2007-2013