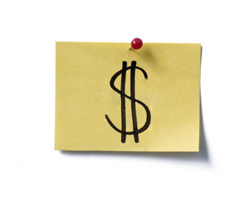 AUD/USD is developing impulse wave A (light green in the chart) of medium term downtrend. Within this wave there are five subwaves (red in the chart), and impulse subwave 5 is developing from 1.0219. Within the latter we have also five subwaves of a still smaller degree (yellow in the chart), and impulse subwave 5 is still developing from 1.0133.
The targets below are Fibonacci expansions off 1.0473-1.0304-1.0354, 1.0354-1.0110-1.0219, 1.0196-1.0088-1.0133.
Supports:
- 1.0025 = objective point (OP)
- 0.9975 = OP
- 0.9958 = expanded objective point (XOP)
- 0.9912 = super expanded objective point (SXOP)
If the price reverses to the upside the immediate resistances will be Fibonacci retracements of the wave down from 1.0219 - this wave is not developed yet, so no resistances are available so far.
Show full picture
Overbought/Oversold
The larger wave is now moving down, so it's prefereable to go short when the Detrended Oscillator goes above the zero level (25-30 pips above the current prices) or into the overbought area (35-45 pips above the current prices), watch for possibilities to go short at or near the indicated resistances.
Read more on how to trade with Fibonacci levels.
Performed by , Analytical expert
InstaForex Group © 2007-2013