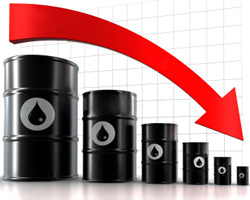 This month is full of new of data which is critical in year 2012, so we can assess situations occurring in the major economies.
After an encouraging start this year, the employment variable could not keep the numbers displayed, otherwise almost assured re-election of President Obama. The 115,000 jobs created in April hit strong market, but still offsetting the sharp decline in unemployment rate.
The market has taken a break while waiting for such data, as often happens each month on the first Friday. However, the euro remains very weak on all fronts, following the release of the unemployment rate in the eurozone, which reached an alarming 11% - the highest level since 1995 led by Spain.
The euro again hitting a low of nearly two years against the dollar, reaching the area of 1.23 and currently presents no major trend changes in short or medium-term prospective.
Meanwhile, the British pound broke 1.53 and reached a minimum of 13 January recovering very slowly during the last hours.
In turn, the data on Canadian GDP is to be released indicating a growth of 0.4% compared to 0.2% downfall of the previous period. The Canadian dollar, driven by the sharp drop in oil that reached its lowest level since October 2011, seeks to hit 1.04 after having remained on parity against the dollar for several months.
The day's agenda is the data on entry and personal consumption including the ISM manufacturing in the United States.
As usual, although it sounds repetitive, the imminence of this large number of reports, especially employment should await the publication and take action in the market affecting the market once they have become certain trends.
If you need a personal consultation, adress me via e-mail: gerardo.porras@analytics.instaforex.com
If you like my technical analysis, please vote for me by clicking here!
Gerardo Porras is taking part in the "Analyst of the Year" award organized by MT5.com portal. If you like his article, please vote for him.
Performed by Gerardo Porras, Analytical expert
InstaForex Group © 2007-2013