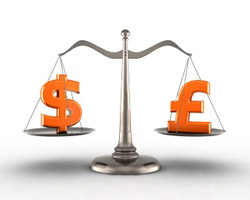 The pound sterling is quoted below weekly pivot line, so it means that a close below this level could push the currency down to 1.5506. As you know the market is trying to rebound in the levels of support, so it is likely to rebound towards the 1.5675. At this level we recommend selling to the nearest targeted support 1.5506.
Furthermore, if after trading session the pair is above 1.5690, we recommend close our short positions as during the next week we could see a recovery of the pound sterling.
Both, MACD and trend indicators are showing mixed trend.
Show full picture
If you need a personal consultation, contact me via e-mail: gerardo.porras@analytics.instaforex.com
If you like my Technical analysis, please vote for me, but first you must register at the portal MT5 for a vote to be valid. Thanks.
Gerardo Porras is taking part in the "Analyst of the Year" award organized by MT5.com portal. If you like his article, please vote for him.
Performed by Gerardo Porras, Analytical expert
InstaForex Group © 2007-2013