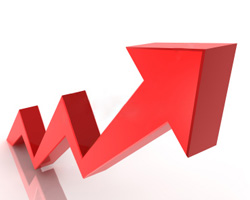 RBS has given the following trading strategy, trigger points, and support and resistance levels:
TRADING STRATEGY: Long here to 1.3234 stopping through 1.2990 (at which point reverse into shorts to 1.2774.)  
TRIGGER POINTS:
1.3234 - A good filter to decide when the EUR/USD market is getting bullish again                   
1.2923 - the 50% retracement level from an important range                         
1.3000/3040 - A very important break out zone as explained below. Its breaking could spell heavy downside.
SUPPORT LEVELS: 1.3040 - 1.3000, 1.2933
RESISTANCE LEVELS: 1.3234, 1.3369/76
-The zone which today fall between 1.3000/3040 today is extremely important for the following reasons; its breaking would trigger a very distinct head and shoulders pattern that's target would lie around the annual lows at 1.2630, it would represent the 61.8% retracement from the initial annual rally being broken (1.3004), it would mean the big picture retracement level at 1.3010 was broken (from the 1.4245 - 1.2628 sell off) and the previous important low on the 15th of March at 1.3005 be broken too. If there was ever a pressure point in a short term chart the area between 1.3000 and 1.3040 in the EUR/USD daily chart is one.
-So looking into today it is imperative that EUR holds above the 1.3000 level and think that breaks below there represent good opportunities to get into short positions. From a risk/return perspective being long here makes sense with a one figure stop loss/flip into shorts at 1.2990 a good target level stands at 1.3234/46.  

publié: 2012-04-10 11:00:00 UTC+00