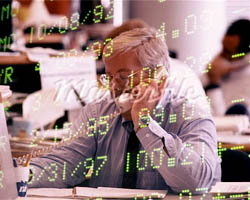 Romania's industrial new orders declined in February, data released by the statistical office showed Friday.
Industrial orders dropped 15 percent from January, mainly due to a 28 percent fall in demand for intermediate goods and 8.3 percent decline in bookings for capital goods. Orders for durable goods rose 28.6 percent, while those for consumer goods increased 5.3 percent.
Year-on-year, industrial orders fell 0.8 percent in February. Durable goods registered a 6.4 percent decline in demand, while capital goods orders dropped 3.5 percent.
During the first two months of 2012, industrial orders decreased 1.3 percent from the same period last year.
The statistical office also reported that Romania's industrial turnover increased 1.1 percent month-on-month in February. Factory sales rose 1.8 percent, while mining industry turnover fell 11.4 percent. Turnover declined 1.7 percent annually.
Published: 2012-04-06 12:57:00 UTC+00