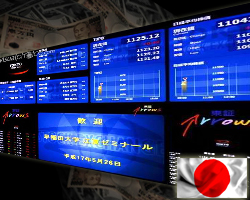 The rate of increase in Japan's total labor cash earnings in February was revised down sharply, the latest release from the Ministry of Health, Labor and Welfare showed Thursday.
Total wages increased 0.1 percent year-on-year in February, down from the initial estimate of 0.7 percent increase.
Meanwhile, overtime pay increased 3.9 percent, while average base wages remained unchanged. Special cash earnings dropped 17 percent from a year earlier.
Published: 2012-04-26 05:20:00 UTC+00