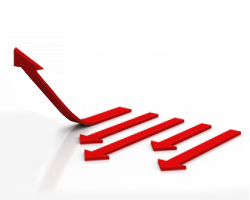 New unemployment claims dipped slightly for the third week in April, disappointing economists who had predicted a notable drop.
According to the Department of Labor, new unemployment claims for the week ending April 21, came in at a seasonally adjusted level of 388,000.
That marks a marginal drop of 1,000 new claims from the previous week's revised level of 389,000, which itself was revised up from the 386,000 initially reported.
Most economists had forecast a somewhat significant drop in the level of new claims, predicting the figure would fall to roughly 375,000.
Published: 2012-04-26 13:31:00 UTC+00