| | | | |
| --- | --- | --- | --- |
| | EURUSD | 1.2914 | 1.2917 |
| | GBPUSD | 1.5142 | 1.5145 |
| | USDJPY | 102.54 | 102.57 |
| | USDCHF | 0.9705 | 0.9708 |
| | USDCAD | 1.0274 | 1.0277 |
| | EURJPY | 132.42 | 132.45 |
| | EURCHF | 1.2532 | 1.2537 |
| | GBPJPY | 155.22 | 155.29 |
| | GBPCHF | 1.4695 | 1.4702 |
| | GOLD | 1378.47 | 1379.07 |
Us March Personal Incomes Rises Unexpectedly, Consumers Save More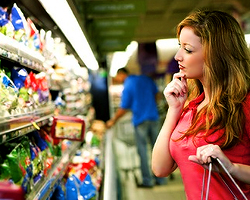 News
The US consumer income rose 0.4 pct in March, beating expected a gain of 0.3 pct marginally
Consumer spending rose 0.3 pct in March from the expected rise of 0.4 pct
Taking inflation into account spending was up 0.1 pct.
Savings edged higher to 3.8 pct with consumption rising less quickly than income
A price index for personal spending rose 0.2 pct in March.
The PCE index was up 2.1 pct, lowest in a year, but still just above the Fed's target of 2 pct
 Quotes
   "I do not think there was that much here as most of this was known thanks to Friday's GDP report. We already know that spending was decent in the first quarter and this rounds out the information that was lacking on Friday. At the end of the day there is not a whole lot here. How much of the spending in the first quarter was due to warm weather is the big question." 
  Tom Porcelli, Chief U.S. Economist, RBC Capital Markets, New York 
Published: 2012-04-30 13:42:00 UTC+00
| | | |
| --- | --- | --- |
| | See also: Current support and resistance levels | |
EUR/USD
GBP/USD
USD/JPY
GBP/JPY
EUR/CHF
AUD/USD
$(this).corner("10px");
Trading Instruments
The best instruments for successful online Forex trading.