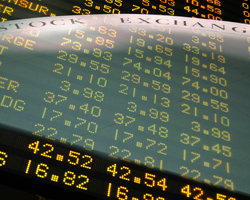 The employment trend in Switzerland is likely to stabilize over the coming three months, survey data released by the KOF Swiss Economic Institute showed Monday.
The KOF Employment Indicator rose to 1.8 in the second quarter from -3 in the previous three months, which was upwardly revised from -4.4. The score improved for the second consecutive quarter.
The indicator has a lead time of one quarter over the percentage growth rate of full-time equivalent employment compared to a year ago, the Zurich-based think tank said. This allows it give an early signal of the labor market situation.
"The current status of the Indicator accordingly points to a more or less steady employment trend or perhaps a slight increase in Switzerland over the coming three months compared to the same quarter of the previous year," KOF said.
"The slight improvement in the labor market situation seems to be mainly attributable to the somewhat improved economic prospects of companies compared to January."
However, the assessment of the current workforce remained virtually unchanged in slightly negative territory, the institute said.
That said, there are significant differences among sectors. With the indicator remaining in negative territory for industry, banking, and the hotel and catering trade despite some improvement, jobs are set to be lost in these sector in the coming months.
The employment trend is stagnating for the wholesale and retail trade as well as project engineering sectors. Meanwhile, sectors such as construction, other services and insurance are likely to witness an increase in staff.
Published: 2012-04-30 15:10:00 UTC+00