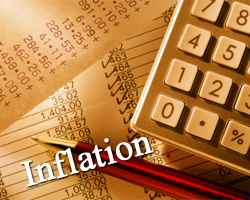 Indonesia's annual inflation increased to 4.5 percent in April from 3.97 percent in March, the Central Statistics Agency reported Tuesday. Economists had expected an annual rate of 4.46 percent.
Month-on-month, consumer prices advanced 0.21 percent in April compared to 0.07 percent in the previous month. At the same time, core inflation came in at 4.24 percent annually.
In April, Indonesia's central bank kept its benchmark interest rate unchanged at a record-low of 5.75 percent. The bank aims to bring inflation towards its range of 3.5-5.5 percent in 2013.
Published: 2012-05-01 06:22:00 UTC+00