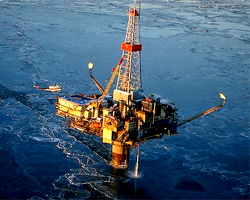 The Reserve Bank of India reportedly instructed oil marketing companies to route 50 percent of their U.S. dollar purchases through a single public sector bank.
The latest move is likely to reduce market volatility and arrest the rupee's fall. Currently, oil companies buy dollar through competitive bidding. They are the biggest buyers of dollar in the domestic currency market.
Today, the exchange rate of Indian rupee against the U.S. dollar reached a record low of 57.33. On Thursday, Brent crude prices fell below $90 a barrel for the first time since December 2010.
Published: 2012-06-22 11:50:00 UTC+00