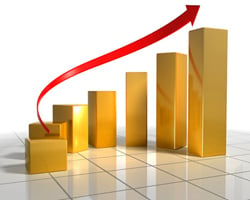 New U.S. home sales slipped somewhat from February to March but nevertheless came in substantially higher than most economists had predicted.
According to figures released by the Commerce Department Tuesday, new sales of single-family houses came in at a seasonally adjusted annual rate of 328,000.
That rate marks a notable, 7.1 percent, drop from the revised February rate of 353,000.
However, the February revisions brought the new home sales rate for that month up significantly from the 313,000 rate initially reported.
Most economists had expected new home sales to rise from the initial February report, predicting a March sales rate of 318,000 - notably below the 328,000 rate actually reported.
Pubblicato: 2012-04-24 15:01:00 UTC+00