| | | | |
| --- | --- | --- | --- |
| | EURUSD | 1.2922 | 1.2925 |
| | GBPUSD | 1.5093 | 1.5096 |
| | USDJPY | 103.1 | 103.13 |
| | USDCHF | 0.9747 | 0.975 |
| | USDCAD | 1.0317 | 1.032 |
| | EURJPY | 133.23 | 133.26 |
| | EURCHF | 1.2597 | 1.26 |
| | GBPJPY | 155.56 | 155.63 |
| | GBPCHF | 1.4712 | 1.4719 |
| | GOLD | 1391.99 | 1392.59 |
U.s. Fha Faces "considerable Risks" to Its Finances - Shaun Donovan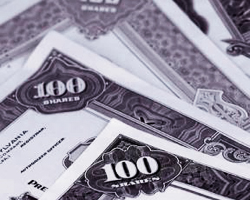 News         
The U.S. Federal Housing Administration faces "considerable risks" and Obama's administration will continue to scale back the agency's presence in the mortgage market - Donovan
He told congress that the efforts to safeguardFHA's dwindling capital reserves were not only important in their own right, but that they could open the door to more private mortgage funding.
FHA currently backs about a third of all new mortgages in 2006, its share of the new loan market was just 5 pct.
The agency's capital reserve hit a record low $2.6 bln in 2011 and is likely to face challenges even taking into account recent steps to raise cash.
Quotes
 "Despite the unprecedented efforts of the (Obama) administration to alter the trajectory of FHA, considerable risks remain."
Shaun Donovan , US housing Secretary
Published: 2012-02-28 16:32:00 UTC+00
| | | |
| --- | --- | --- |
| | See also: Current support and resistance levels | |
EUR/USD
GBP/USD
USD/JPY
GBP/JPY
EUR/CHF
AUD/USD
$(this).corner("10px");
Trading Instruments
The best instruments for successful online Forex trading.