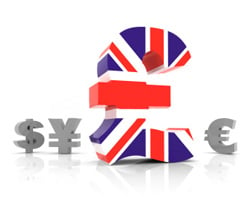 Car production in the United Kingdom increased modestly in March, helped by strong domestic demand, data from the Society of Motor Manufacturers and Traders (SMMT) showed Thursday.
Car production increased 0.3 percent year-on-year in March. Production of cars meant for the local market advanced 9.3 percent annually, while the number of cars manufactured for the overseas market dropped 1.8 percent during the month.
Overall vehicle production decreased 1.5 percent annually in March, and production of commercial vehicles fell by 21.3 percent.
In the three months ended March, car production increased 12.3 percent from the same period last year. Total vehicle production rose 10.5 percent annually during the March quarter.
"Challenging economic conditions in mainland Europe are a concern, but the sector continues to win business in important and faster growing export markets," SMMT chief executive Paul Everitt said. "The prospects for the UK motor industry are extremely good with new investment, commitment and jobs being created by global automotive companies."
Published: 2012-04-19 10:39:00 UTC+00