| | | | |
| --- | --- | --- | --- |
| | EURUSD | 1.2951 | 1.2954 |
| | GBPUSD | 1.509 | 1.5093 |
| | USDJPY | 101.77 | 101.8 |
| | USDCHF | 0.968 | 0.9683 |
| | USDCAD | 1.0349 | 1.0352 |
| | EURJPY | 131.79 | 131.82 |
| | EURCHF | 1.2538 | 1.2541 |
| | GBPJPY | 153.52 | 153.59 |
| | GBPCHF | 1.4608 | 1.4615 |
| | GOLD | 1388.67 | 1389.27 |
Eu Commission Expects Spain to Miss Budget Target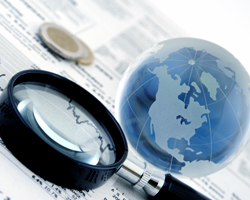 EU commission said Spain is likely to miss its deficit target and next year until and unless it takes new measures
EU's executive arm will announce its economic outlook for the 27 countries in the region for this year and next on Friday
Madrid has promised to reduce the public deficit to 5.3 pct GDP this year from 8.5 pct in 2011 and to 3 pct in 2013.
However, the Commission will say that unless policies change, Spain will have a budget shortfall of 6.0 percent this year and just short of 4 percent in 2013, two EU officials said.
Published: 2012-05-09 17:04:00 UTC+00
| | | |
| --- | --- | --- |
| | See also: Current support and resistance levels | |
EUR/USD
GBP/USD
USD/JPY
GBP/JPY
EUR/CHF
AUD/USD
$(this).corner("10px");
Trading Instruments
The best instruments for successful online Forex trading.