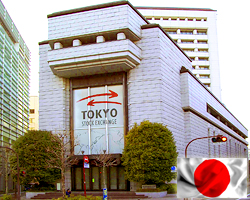 Retail sales in Japan increased unexpectedly in January due to a surge in motor vehicle sales, data from the Ministry of Economy, Trade and Industry showed Tuesday.
Sales rose 1.9 percent year-on-year in January, against economists' expectations for a 0.1 percent decline. This was the second consecutive increase after a 2.5 percent rise in December.
Sales of motor vehicles climbed 24.3 percent from January last year. This followed a 14.9 percent increase in December. Clothing sales increased 1.4 percent annually, while sales of food articles rose 0.6 percent.
Meanwhile, sales of machinery and equipment, general merchandise as well as fuel declined during the month.
Large retail store sales were down by an annual 1 percent. This was, however, better than the forecast for a fall of 1.1 percent after an upwardly revised 0.3 percent decline in December.
The data also showed that wholesale sales were down 3.6 percent on year and commercial sales lost an annual 2.1 percent.
Following the upbeat retail sales data, yen advanced against other major currencies in early Asian deals today.
Earlier this month, the central bank increased the size of its asset purchase by JPY 10 trillion to JPY 30 trillion, after the economy contracted more than expected by 0.6 percent in the fourth quarter.
Publikuota: 2012-02-28 04:59:00 UTC+00