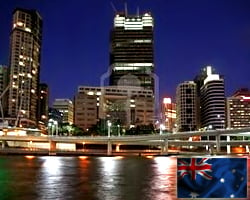 The total number of job advertisements in Australia was up a seasonally adjusted 3.3 percent in February compared to the previous month, the Australia and New Zealand Banking Group said on Monday, standing at 199,103.
That follows the upwardly revised increase of 7.5 percent in January, and it's 3.6 percent higher on an annual basis.
Internet job ads were at 191,790, up 3.8 percent on month and 4.9 percent on year - while newspaper ads plummeted 8.6 percent on month and 22.3 percent on year.
Newspaper ads plunged 15.1 percent in New South Wales, 14.2 percent in Tasmania, 8.2 percent in Queensland, 6.4 percent in Western Australia, 5.4 percent in South Australia and 4.9 percent in Victoria.
Publikuota: 2012-03-05 01:24:00 UTC+00