| | | | |
| --- | --- | --- | --- |
| | EURUSD | 1.2848 | 1.2851 |
| | GBPUSD | 1.5205 | 1.5208 |
| | USDJPY | 102.5 | 102.53 |
| | USDCHF | 0.9683 | 0.9686 |
| | USDCAD | 1.0288 | 1.0291 |
| | EURJPY | 131.7 | 131.73 |
| | EURCHF | 1.2441 | 1.2444 |
| | GBPJPY | 155.81 | 155.88 |
| | GBPCHF | 1.4722 | 1.4729 |
| | GOLD | 1355.9 | 1356.5 |
Fed's Fisher: No need for Further Policy Accommodation, more Qe Unlikely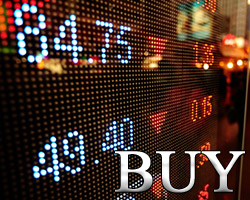 News
Fed's Fisher on Monday said only most "dire circumstances" should spur more bond buys, which is unlikely
Fisher said he was "perplexed" by Wall Street's continued worry with the possibility that the Fed will go for QE3.
He also said that recent economic data indicate improving growth and prospects for job creation this year.
Quotes
 "I believe adding to the accommodative doses we have applied rather than beginning to wean the patient might be the equivalent of medical malpractice."
 "It is my opinion that we should run that risk only in the most dire of circumstances, and I presently do not see those circumstances."
Richard Fisher, President, Dallas Fed
Publikuota: 2012-03-05 18:33:00 UTC+00
| | | |
| --- | --- | --- |
| | See also: Current levels of support and resistance | |
EUR/USD
GBP/USD
USD/JPY
GBP/JPY
EUR/CHF
AUD/USD
$(this).corner("10px");
Prekybos instrumentai
Geriausi instrumentai sėkmingai
online prekybai Forexe