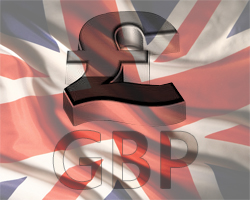 The UK's public sector borrowing rose more than expected in March, according to the latest figures released by the Office for National Statistics, or ONS, on Tuesday. Meanwhile, the statistical agency's downward revisions to previous data allowed the government to keep its debts in line with its full-year target.
Public sector net borrowing, or PSNB, excluding temporary effects of financial interventions, was GBP 18.2 billion in March, up from last year's GBP 17.95 billion. The March borrowing figure was the highest since November 2010.
This was also higher than February's downwardly revised reading of GBP 12.2 billion and economists' forecast of GBP 16 billion.
At the same time, revisions in the historical data took the 2011-12 net borrowing to GBP 126 billion, exactly in line with the Office for Budget Responsibility's, or OBR, latest estimates.
The March public finance figures provided mixed news for Chancellor George Osborne, IHS Global Insight Chief Economist Howard Archer said.
"While the Chancellor will be pleased to have avoided an overshoot in the 2011/12 Public Sector Net Borrowing Requirement, the increased deficit in March highlights the still parlous state of the public finances and highlights the pressure on Mr. Osborne to maintain his tight fiscal stance," he noted. Excluding financial interventions, the public sector current budget deficit was GBP 11.1 billion in March. This was GBP 0.8 billion higher than in March 2011, when the deficit was GBP 10.3 billion.
Public sector net borrowing, including interventions, rose to GBP 15.9 billion from GBP 15.1 billion last year. This was higher than forecast of GBP 14.2 billion and the previous month's borrowing of GBP 9.9 billion.
Net debt, excluding interventions, was GBP 1.022 trillion, equivalent to 66 percent of GDP, the statistical office said. This compares with a debt of GBP 905.3 billion or 60.5 percent of GDP at the end of March 2011.
Archer noted that tax receipts were disappointing in March, which suggests that weakened economic activity took a toll. VAT receipts fell to GBP 9.4 billion in March from GBP 9.5 billion in March last year. Income and capital gains tax dropped to GBP 12.85 billion from GBP 13.3 billion a year ago.
The statistical office is scheduled to release the first quarter gross domestic product figures on Wednesday. The government and the Bank of England expect the economy to avoid a technical recession following a 0.3 percent contraction in activity in the fourth quarter of 2011.
Weak economic prospects and high indebtedness have put UK's AAA rating under pressure. Fitch Ratings and Moody's Investors Service maintain a 'negative' outlook on the sovereign's rating.
The Office for Budget Responsibility forecasts public sector net borrowing to fall from its post-war peak of 11.1 percent of GDP in 2009-10 to 4.3 percent in 2014-15 and to 1.1 percent in 2016-17.
The public sector net debt is seen peaking at 76.3 percent of GDP in 2014-15 and is then expected to fall to 74.3 percent in 2016-17. The budget deficit is forecast to approach a balance in 2014-15.
Separately, the Debt Management Office (DMO) said Tuesday that the government's net financing requirement for 2012-13 has fallen by GBP 3.9 billion to GBP 162.5 billion compared to the forecast at Budget 2012.
U.K. gilt sales for the current fiscal year will drop by GBP 3.3 billion to GBP 164.4 billion and net Treasury bill sales will fall by GBP 600 million, according to the DMO.
Publikuota: 2012-04-24 11:06:00 UTC+00