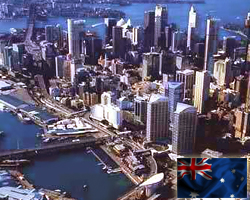 House prices in Australia declined for a fifth consecutive quarter in the January-March period, the latest figures from the Australian Bureau of Statistics showed Tuesday.
The weighted average of the price index for established houses in eight capital cities fell 1.1 percent in the March quarter following a 0.7 percent drop in the December quarter. Economists had forecast a 0.5 percent fall.
Prices have been falling steadily since the March quarter of 2011. Out of the eight cities monitored, prices fell in four cities, while the other four recorded increases.
Annually, the price index fell 4.5 percent, at the same pace as in the previous quarter.
Publikuota: 2012-05-01 04:27:00 UTC+00