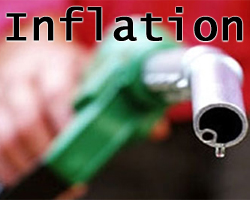 Hungary's consumer price inflation slowed in March, after accelerating in the previous month, data released by the Central Statistical Office showed Wednesday.
Annual inflation slowed to 5.5 percent in March from 5.9 percent in February. In January, the rate of inflation was 5.5 percent. Economists expected inflation to remain unchanged in March.
Food prices rose 4.7 percent year-on-year in March, while clothing and footwear prices advanced 3.6 percent. There was a 6.2 percent annual growth in housing costs and utility prices during the month, and a 7.7 percent rise in transportation costs.
On a monthly basis, the consumer price index moved up 0.8 percent in March, in line with economists' forecast. In February also the monthly rate of growth was 0.8 percent.
At the same time, the harmonized index of consumer prices (HICP) moved up 0.8 percent month-on-month in March, taking the annual growth to 5.5 percent.
Published: 2012-04-11 08:12:00 UTC+00