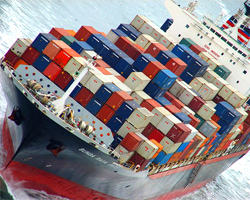 Dutch retail trade grew 0.9 percent year-on-year in February after rising 0.8 percent in January, Statistics Netherlands said Thursday.
Retail sales volume declined 1.7 percent annually, the same rate of decrease as seen in the prior month.
Meanwhile, retail sales prices rose at a pace of 2.7 percent compared to 2.6 percent growth in January.
Published: 2012-04-12 08:45:00 UTC+00