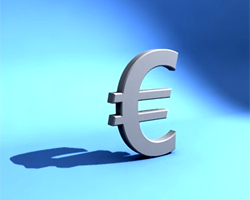 An auction of Spanish debt drew strong demand on Thursday, but the euro area country's borrowing costs continued to rise.
The Treasury sold EUR 2.54 billion of 2- and 10-year bonds, slightly exceeding the EUR 2.50 billion maximum target set for the sale.
The yield on the 10-year benchmark bond rose to 5.743 percent from 5.403 percent in the previous auction in January. The bid-to-cover ratio increased to 2.42 from 2.17.
Spain paid 3.463 percent yield for two-year funds. Demand for the October 2014 debt was 3.28 times the amount on offer.
Published: 2012-04-19 11:19:00 UTC+00