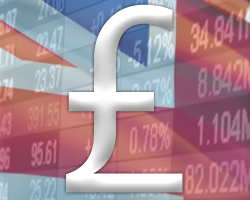 The pound traded lower against other major currencies ahead of the European session on Tuesday.
The pound touched a 4-day low of 1.6217 against the dollar, 5-day lows of 0.8178 against the euro and 1.4698 against the franc, compared to Monday's close of 1.6237, 0.8156 and 1.4737, respectively.
Against the yen, the pound is now trading at a new 2-week low of 129.22.
Published: 2012-05-01 08:09:00 UTC+00