| | | | |
| --- | --- | --- | --- |
| | EURUSD | 1.2942 | 1.2945 |
| | GBPUSD | 1.5107 | 1.511 |
| | USDJPY | 102.87 | 102.9 |
| | USDCHF | 0.9721 | 0.9724 |
| | USDCAD | 1.029 | 1.0293 |
| | EURJPY | 133.14 | 133.17 |
| | EURCHF | 1.2581 | 1.2584 |
| | GBPJPY | 155.37 | 155.44 |
| | GBPCHF | 1.4685 | 1.4692 |
| | GOLD | 1385.9 | 1386.5 |
Eu Almunia: Not Clear What Measures Taken to Assist Ailing Spanish Lender Bankia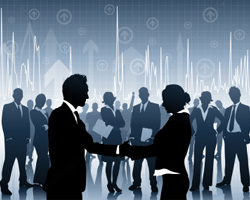 News
EU Competition chief said that it was not yet clear what measures were being taken to assist Bankia
Almunia told that the Spanish govt had undertaken to work closely with Commission regulators "so that final decisions can be made as quickly as possible".
Quotes
 "However, as far as any new decisions and measures are conerned, it is a bit difficult for there to be any notification, because we don't know what they are yet, those measures." 
  Joaquin Almun, EU Competition Commissioner
Published: 2012-05-08 11:09:00 UTC+00
| | | |
| --- | --- | --- |
| | See also: Current levels of support and resistance | |
EUR/USD
GBP/USD
USD/JPY
GBP/JPY
EUR/CHF
AUD/USD
$(this).corner("10px");
Yatirim Araclari
Basarili bir yatirim icin
en iyi araclar.