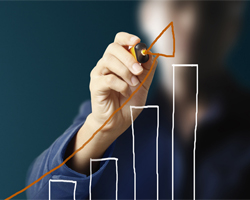 Quotes from Standard Chartered:
-The May flash composite PMI survey will likely signal that the euroarea's total GDP is contracting in Q2, after stagnating in Q1. Even Germany's economy could lose further momentum and weaker global trade  could translate  into slower domestic activity. We think the resilient IFO index is peaking, and should begin to catch up with the gloomier German PMI indices.
-While signs of weakness abound in the north and recession in peripheral economies deepens, the potential for near-term policy action remains limited.  The upcoming G8 summit will discuss growth concerns, but investors' low expectations for concrete actions will likely be fulfilled. The EU Council's leadership dinner (23 May) looks more promising, but those hoping for measurable progress at this meeting will be disappointed, we think.
Published: 2012-05-18 10:03:00 UTC+00