| | | | |
| --- | --- | --- | --- |
| | EURUSD | 1.2904 | 1.2907 |
| | GBPUSD | 1.5157 | 1.516 |
| | USDJPY | 102.55 | 102.58 |
| | USDCHF | 0.9698 | 0.9701 |
| | USDCAD | 1.026 | 1.0263 |
| | EURJPY | 132.34 | 132.37 |
| | EURCHF | 1.2515 | 1.2518 |
| | GBPJPY | 155.4 | 155.47 |
| | GBPCHF | 1.4699 | 1.4706 |
| | GOLD | 1376.47 | 1377.07 |
Us Consumer Morale Calms Unexpectedly in May, Lowest Level Since Last Four Months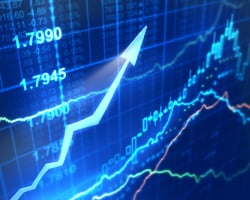 US Conference Board consumer confidence index fell to 64.9, from downwardly revised 68.7 in April, missing expectations of 70
The reading of 64.9 is the lowest level since Jan 2012
The expectations index fell to 77.6 from 80.4, while the present situation index declined to 45.9 from 51.2.
During the period "jobs hard to get" gauge rose to 41.0 pct from 38.1 pct in last month, and the "jobs plentiful" index falling to 7.9 pct from 8.4 pct.
But, consumers felt better about price increases with expectations for inflation in the coming 12 months falling to 5.6 pct from 5.8 pct.
Quotes
   "Consumers were less positive about current business and labor market conditions, and they were more pessimistic about the short-term outlook."
   "However, consumers were more upbeat about their income prospects, which should help sustain spending." 
Lynn Franco, Director of The Conference Board Consumer Research Center    
Published: 2012-05-29 16:21:00 UTC+00
| | | |
| --- | --- | --- |
| | See also: Current levels of support and resistance | |
EUR/USD
GBP/USD
USD/JPY
GBP/JPY
EUR/CHF
AUD/USD
$(this).corner("10px");
Yatirim Araclari
Basarili bir yatirim icin
en iyi araclar.