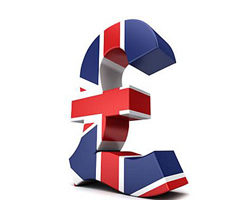 GBP/JPY is developing impulse wave C of medium term downtrend from 133.32 (light green in the chart). Within this wave we have three subwaves (royal blue in the chart), A, B, and impulse subwave C that is developing from 133.19. Within this wave there are four subwaves (magenta in the chart), and potential corrective subwave C is developing from 127.82.
The immediate resistances are Fibonacci retracements of 133.19-127.82, 130.81-127.82, and expansions off 127.82-129.12-128.32.
Resistances:
- 129.12 = contracted objective point (COP)
- 129.32 = .50 retracement
- 129.62-67 = confluence area of .618 ret and objective point (OP)
- 129.87 = .382 ret
- 130.42-51 = confluence area of expanded objective point (XOP) and .50 ret
If the price keeps declining the immediate supports will be Fibonacci expansions off 133.42-129.94-133.32, 133.32-130.08-133.19, 133.19-129.45-130.81, 130.81-127.82-129.12.
Supports:
- 127.69 = XOP
- 127.27 = COP
- 127.07 = OP
Show full picture
Overbought/Oversold
The bigger wave is now moving down, so it's preferable to try short positions when the Detrended Oscillator goes above the zero level (current prices) or into the overbought area (35-50 pips above the current prices). Watch for opportunities to go short at or near the indicated resistances.
Read more on how to trade with Fibonacci levels.
Performed by , Analytical expert
InstaForex Group © 2007-2013