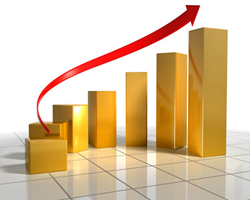 Prices of imported goods in the U.S. surged up in March driven by higher prices in both fuel and non-fuel sectors, according to figures released Wednesday by the Department of Labor.
March saw a 1.3 percent increase in overall import prices for the month, the largest monthly increase since April 2011, according to DOL figures.
While most economists had predicted a large increase in the import price index, few had expected it to be so large with most expecting the increase to come in at 1 percent.
Furthermore the 0.4 percent growth in import prices initially reported for February was revised down to a 0.1 percent drop.
U.S. export prices also increased in March, rising 0.8 percent, the largest increase since April 2011.
That comes in higher than the 0.3 percent increase predicted by most economists and builds on the February export price index increase of 0.4 percent.
Published: 2012-04-11 13:32:00 UTC+00