The Instaforex Loprais Team could not properly enjoy today's beautiful stage in the Empty Quarter. Just a day before the end of Dakar Rally 2020, Aleš Loprais, Khalid Alkendi and Petr Pokora faced technical issues and got stuck in the sand twice.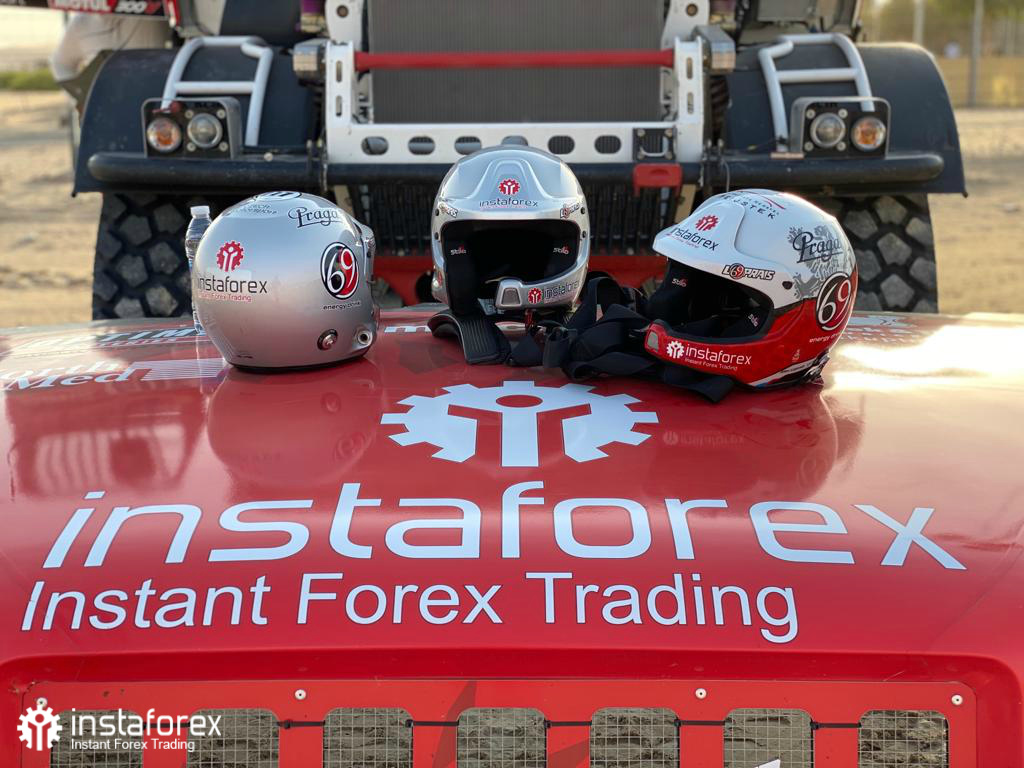 Today, the Dakar Rally 2020 continued with its penultimate stage to Haradh, following a night in the marathon bivouac in Shubaytah, where the crews had to get things done even without their mechanics and team facilities. Thursday's special stage had 379 kilometres and took place in Rub' al Khali desert.
Aleš Loprais, Khalid Alkendi and Petr Pokora held the fourth place in the overall standings in a Truck category just before the eleventh stage. But it did not go well today, and they lost their position.
"Again, we struggled with overboost, which our power unit sees as an error. Our vehicle then goes into the safe mode and we lose power. Then, we always have to stop the truck and restart everything. I tried to outsmart it somehow and it got a bit better, but still not good," explained onboard mechanic Petr Pokora.
Following these issues, the truck then got stuck in the sand in the first third of the stage. That resulted in a 20-minute loss for Loprais and his crew. However, a cracked half-shaft represented an even bigger issue in difficult terrain.
"Then, in heavy dunes, we got stuck for the second time. I'd like to thank Robert Szustkowski, Jaros?aw Kazberuk and Filip Škrobánek for their efforts to get us out. Even though they didn't manage to help us, they didn't give up until we tore all ropes that we had," added Pokora.
In the end, the Praga V4S DKR #502 crossed the finish line of today's stage with a 3-hour loss and the crew dropped from fourth to seventh place in the overall standings.
On Friday, January 17, the Dakar Rally 2020 comes to an end. The final stage leads from Haradh to Qiddiya and the timed part will be 374 kilometres long. The organisers have issued another warning about navigational challenges.