Exactly a year ago, Ales Loprais and his crew started the penultimate stage of Dakar Rally from fourth place, aiming to attack the podium positions in dunes. However, technical issues had stopped them from doing so. And this year, once again, the Praga V4S DKR truck held the fourth place before the penultimate stage. And again, the InstaForex Loprais Praga Team was preparing to push in the dunes, but the same sad story has happened all over again.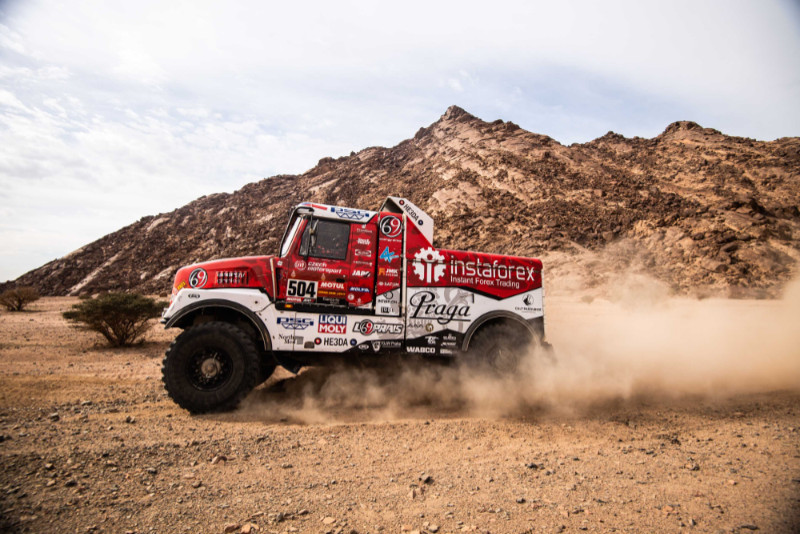 The penultimate stage of Dakar Rally 2021 led competitors from AlUla to Yanbu. It was supposed to be the longest special stage of the event. However, the organisers had to shorten it due to the final section not being safe enough after recent rains. On Thursday, January 14, the competition continued with eleventh stage that had 464 kilometres.
"Once again, there were so many stones and the dune field actually disappointed me in how easy it was. It's clear that there are simply no real dunes in Saudi Arabia. The beginning was just like yesterday, in the dust behind a Kamaz. We tried to signal them with a Sentinel, but it didn't help. We couldn't get ahead," describes Ales Loprais, who then faced also technical issues.
"We shook out a holder of an intercooler pipe, and it, unfortunately, took a hose as well. We stopped and fixed it somehow, but it kept happening again until we attached it to a frame. It was a bit tense because we had only one last brace to attach it. In the dunes, we then caught up with a couple of trucks, but there was nothing we could do about the result," said the Czech driver from Frenstat.
Ales Loprais, Khalid Alkendi and Petr Pokora lost over 26 minutes to today's winner Anton Shibalov, and they have dropped by one position in the overall standings. They are currently in fifth place, 6 minutes and 20 seconds behind the fourth position.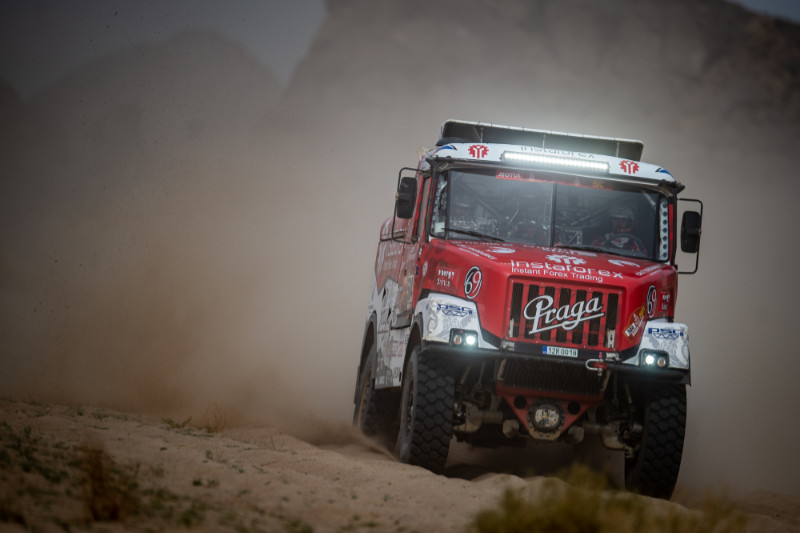 On Friday, January 15, the Dakar Rally returns to Jeddah, where it all began at the start of the month. The final stage will be 202 kilometres long and is set to offer a traditional Saudi Arabian menu, featuring everything from the past few days. The crews can expect sand plains, stones, riverbeds, canyons with sand and also short dunes sections.