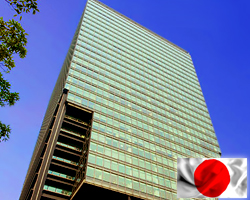 Finance Minister Jun Azumi said Tuesday that Japan will provide $60 billion to the International Monetary Fund to fight the escalating Eurozone debt crisis.
Azumi said he is confident that other countries will also agree to contribute to the US-based global lender to boost its lending resources, during the upcoming G20 meeting.
Finance ministers and central bank governors of G20 nations are slated to meet in Washington DC on April 19 and 20. The city will also host the semiannual meetings of the IMF and World Bank on April 20 and 22.
With Spain assuming the center stage of the renewed tensions in Eurozone, the global economies are bracing for another round of shock across the financial markets.
Spanish 10-year government bond yields rose above 6 percent on Monday, adding to concerns that the country may miss the deficit targets.
Published: 2012-04-17 04:14:00 UTC+00