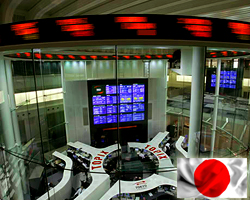 Corrects the annual change in housing starts
Japan's housing starts accelerated in February, while economists were forecasting a decline, data from the Ministry of Land, Infrastructure, Transport and Tourism showed Friday.
Housing starts rose 7.5 percent in February from a year ago, reversing the 1.1 percent decline seen in January. The consensus forecast called for a 1.1 percent drop.
Annualized housing starts totaled 917,000 compared to 822,000 in January. February's figure also exceeded the 840,000 level forecast by economists.
By contrast, construction orders received by big 50 contractors fell 1.8 percent, after logging a sharp annual growth of 24.6 percent in January.
Publicado: 2012-03-30 07:15:00 UTC+00