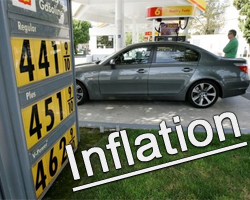 Vietnam's annual inflation slowed in February, the General Statistics Office said Friday. Still, it remains at elevated level.
Consumer prices grew 16.44 percent in February from a year ago. The annual rate eased from 17.27 percent rise logged in January.
Food cost showed the biggest annual growth of 21.19 percent. Footwear and clothing charges grew 12.15 percent and housing and construction prices advanced 19.65 percent.
Month-on-month, consumer prices were up 1.37 percent compared to a 1 percent rise in January.
Published: 2012-02-24 05:53:00 UTC+00