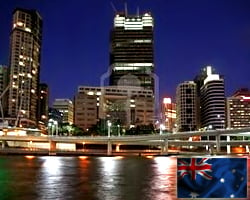 Retail sales in Australia added a seasonally adjusted 0.2 percent on month in February, the Australian Bureau of Statistics said on Tuesday - coming in at A$2.098 trillion.
That was in line with forecasts following the 0.3 percent increase in January and the flat showing in December.
On a yearly basis, retail sales were up 1.9 percent following the 2.7 percent jump in the previous month.
By category, sales from cafes, restaurants and takeaway food services added 0.4 percent, along with clothing, footwear and personal accessory retailing (0.7 percent), Other retailing (0.3 percent) and Department stores (0.4 percent). Food retailing (0.0 percent) was relatively unchanged. Household goods retailing was down 0.6 percent.
By region, sales in Queensland were up 0.4 percent), along with Western Australia (0.6 percent), the Australian Capital Territory (0.4 percent) and the Northern Territory (0.2 percent). Victoria (0.0 percent) was relatively unchanged. New South Wales (-0.3 percent), South Australia (-0.1 percent) and Tasmania (-0.1 percent) were down.
Upon the release of the data, the Australian dollar rose slightly against its major counterparts, trading near 1.0437 against the greenback, 1.2797 against the euro, 85.43 against the yen and 1.2639 against the kiwi.
Published: 2012-04-03 03:31:00 UTC+00