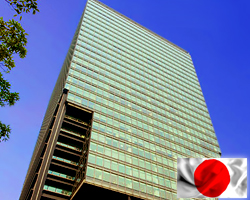 Japan is on Friday scheduled to release preliminary February figures for its leading and coincident indexes, as well as March reserve assets data to highlight a light day for Asia-Pacific economic activity.
The leading index is expected to show a score of 95.8, up from 94.4 in January, while the coincident is called at 93.6 - rising from 92.7 in the previous month. Reserve assets were worth $1.302 trillion in February.
Also due is the March reading for the AIG Performance of Construction Index; it came in at 35.6 in February.
Finally, many of the regional markets are closed in observance of Good Friday, including New Zealand, Australia, Singapore, Hong Kong and Indonesia. In addition, the market in Thailand is closed for Chakri Day.
Published: 2012-04-05 23:35:00 UTC+00