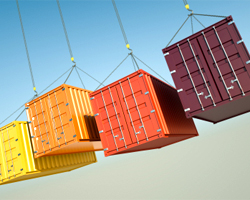 Slovenia's trade deficit fell to EUR 109.25 million in February from EUR 175.62 million a month ago, the Statistical Office of the Republic of Slovenia said Friday.
Exports rose 3 percent year-on-year in February, while imports grew only 0.7 percent.
Slovenia exported goods worth EUR 1.64 billion and imported goods worth EUR 1.75 billion, which means that exports represented 93.8 percent of imports.
According to provisional data for January to February compared to the same period of 2011, exports climbed 2.9 percent, while imports increased 4.5 percent, the export/import ratio was 91.9 percent.
Published: 2012-04-06 10:09:00 UTC+00