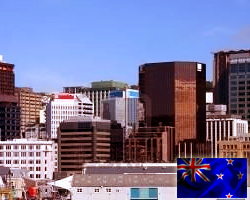 New Zealand saw a merchandise trade surplus of NZ$134 million in March, Statistics New Zealand said on Monday. That was well shy of forecasts calling for a surplus of NZ$417 million following the NZ$161 million surplus in February.
Exports were down 8.7 percent on year to NZ$422 billion, missing expectations for NZ$4.37 billion after showing NZ$3.59 billion in February.
Imports added an annual 1.2 percent to NZ$4.08 billion versus forecasts for NZ$3.95 billion after coming in at NZ$3.43 billion in the previous month.
Year to date, New Zealand's trade balance shows a surplus of NZ$207 million - missing forecasts for NZ$501 million after showing NZ$621 million a month earlier.
Published: 2012-04-30 00:02:00 UTC+00