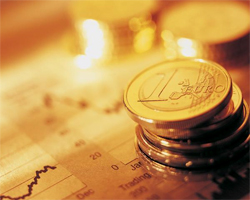 The Pakistan government pledged to cut its fiscal deficit to 4.7 percent of gross domestic product in the year ending June 2013.
Nonetheless, Finance Minister Abdul Hafeez Shaikh in his budget speech on Friday announced reduction in taxes. Also, he raised government salaries and pension by 20 percent.
The government intends to phase out Federal Excise Duty in the next two years, he said. Excise duties were eliminated on 10 items. Further, the minimum tax on business turnover was lowered to 0.5 percent from 1 percent.
The ministry estimates 3.7 percent expansion in 2011-12 and targets 4.3 percent economic growth for the coming fiscal year.
The government expects overall Tax-GDP Ratio to improve to 10.3 percent in the current fiscal year from 9.6 percent in 2010-11.
Published: 2012-06-02 14:14:00 UTC+00